EXPERT PRINTERS IN DERBY OFFERING PRINTING SERVICES TO UK BUSINESSES, NO JOB TOO COMPLEX!
Our aim is to make print procurement a pleasure by ensuring we offer a comprehensive product range and that we always deliver on time and on budget, based in Derby we are well positioned to supply print to businesses throughout the UK.
FREE PRINT PACK
...packed full of print samples!

Want to see our HIGH QUALITY RESULTS for yourself?
Not sure what STOCK you need?
Looking for some print INSPIRATION?
You Need Our PRINT PACK!
Get Pack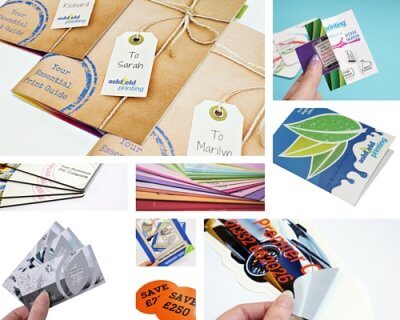 OUR PRINT PROMISE:
We will find the most efficient & effective way to print your job!

As a well established printing company we have:
• Over 60yrs experience
• Access to the largest and most varied stock in the UK
• Screen, digital and litho presses that enable us to offer a vast array of different print services
• Specialist machines can print directly onto almost any substrate including:
Acrylic | Board | Canvas | Dibond | Foamex | Glass​ | Metal | Paper | Pet G | PVC | Vinyl | Wood
So that we can offer you the best possible advice!

Ashfield Printing Company Reviews
Here to Help You With
Your Print Needs
What type of print do I need?
Use our Product Selector to find out in 5 simple steps!
Sign Up For Our Online Printing Service

DOES YOUR CURRENT PRINTER LET YOU MANAGE YOUR PRINT IN REAL TIME, WHENEVER & WHEREVER?

With our Online Client Zone you can deal with YOUR PRINT in a way that suits YOUR NEEDS.
If you want a quote - you can get one
If you want to sign off a proof – you can do
If you want to see a copy of an old proof - it's there
Misplaced an invoice - no problem, you can access it from here!
VAST PRODUCT RANGE
As a full service printer we offer a wide selection of different print products, and our product list is still growing...
OVERVIEW OF PRODUCT CATEGORIES
We offer a full range of labels from standard paper labels to complex heat resistant, ultra durable technical labels. With so many labels to choose from you will be reassured to know that our print experts are always on hand to help you find the right label specification.
We print a wide range of exhibition graphics from simple roller banners to exhibition panels as well as entire pop up display stands. Not only can we supply you with new printed displays but we can also print replacement graphics for your existing display equipment.
As an experienced signage printer we offer both contemporary and traditional signs printed on a wide range different materials, we can also supply all the relevant fixing required for DIY installion. So whether you need internal or external signage we have the solution for you.
Large format print is a term which covers a wide range of large scale products including; banners, posters, canvas prints and life size cut outs. We can print up to 1.6m x 50m on to materials such as paper, pvc, canvas or vinyl, and up to 3.1m x 1.6m on materials such as metal, foamex, board or acrylic.
We offer a full range of standard POS items such as; shelf wobblers, shelf strips, hanging signs, window graphics and display counters. In additon to this we also produce bespoke POS solutions, for example we produce facias for cosmetic display counters out of a material called PETG.
We print a comprehensive range of business stationery. From business cards to brochures and NCR pads if you need it we can print it. All offered on a wide choice of paper stock (uncoated, silk, metallic, textured) in a variety of thichnesses (gsm). We also provide the option to print spot (Pantone) colours.
24
HOUR ACCESS TO JOB INFO
Celebrating 60 years as
A Traditional Screen Printer
Initially set up over 60 years ago as a local screen printer, Ashfield Printing has grown into a sucessfull multi disciplined commercial printer but screen printing still remains at the heart of the company and will do for many years to come! Screen printing is as popular today as it was 60 years ago because this traditional printing process offers such flexibilty and durability.
Find Out More About Screen Printing

About Our Facility & Equipment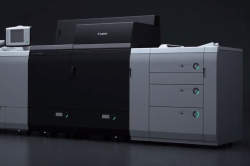 We continuously invest in new printing technology so that we can offer our customers a breadth of print substrates, printed to the highest quality at competitive prices. The latest additions to our Derby facility includes a Laser Engraver & Cutter (LS 6090 PRO) and a new, state of the art digital press (Canon Imagepress C10000VP).
How To Find Us
Centrally situated close to Derby with easy access to the M1, M42 and M6 we are ideally positioned to provide a printing service to the whole country.
We print corporate Christmas Cards, choose from 10 set designs or create your own bespoke design. All cards can be customised with your company logo. Find out more...
Correctly optimised flyers are a fantastic, great value tool for attracting new customers. To be successful your business flyer needs to win your audience's attention quickly.