Providing Printing Services to Derby
Providing Professional Printing Services to UK Businesses
A successful commercial printer with over 60 years industry experience we have a reputation for delivering high quality printed materials to your time scale at great prices and our range of products is vast. Simply contact us with your requirements.
Printing Capabilities
---
You can rely on our professional staff and state-of-the-art equipment for the best results, affordable prices and fast turnaround. Our extensive printing services include:
up to 3100mm x 1600mm
up to 1600mm x 50 meters
up to 1600mm x 1170mm
up to 850mm x 1250mm

Our specialist machines can print directly onto almost any substrate including:
Techinal Info
---

Creating Consistent Colour
We employ GMG colour management software to ensure high colour accuracy and repeatability, throughout our different print processes.
• GMG Smart Profiler - Creates individual colour profiles
•​ GMG Colour Proof - Produces digital contract proofs
•​ GMG Colour Server - Prepares data for a wide variety of printing processes

Colour Management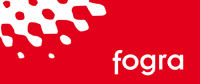 Ashfield Screen Printing have been awarded the Fogra Certification the quality of print product. This certification is based on compliance with the Process Standard Offset (ISO 12647).
Ashfield have been assessed for:
• Expert colour management
• Proof production
• Platemaking
• Print job make ready/print run
BPIF Membership
Ashfield are a member of the British Printing Industries Federation, being a member of this organisation demonstrates our competence and commitment to common standards as well as ethical trading values.