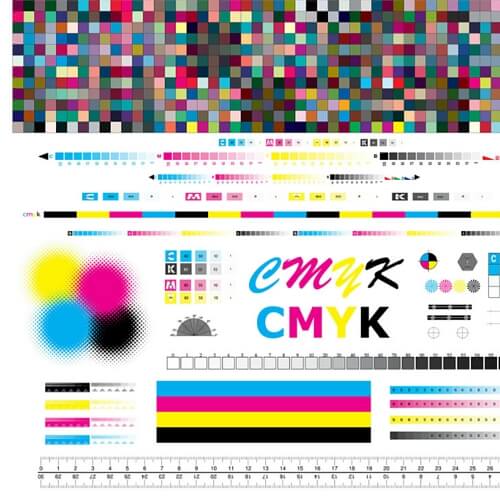 Artwork Proofing & Sizing
FAQ's
Q. Are there any other proofs available?
A. We offer pre-production proofs that represent actual finished products. They require a special quote.

Q. Does my artwork have any copyright issues and if so who is responsible?
A. Ashfield Printing cannot be held responsible for any artwork copyright infringements on artwork supplied by customers. The customer must have permission to use all images, text and logos that are supplied. When signing off a job, prior to printing, the customer acknowledges that the sole copyright responsibility is held with themselves.

Q. What image formats do you need?
A. We use both Macs and PCs and can accept both Mac and PC files in most popular formats. We prefer Adobe Illustrator (ai/eps) or adobe acrobat (pdf), high quality jpegs, tiffs, Corel Paint files (cpt), Photoshop (psd) and Portable Network Graphics (png).
Please remember that the higher the quality of your original image the better the print quality. If your image is of a poor quality we cannot achieve a good print result for you. We reserve the right to refuse any order which cannot be printed to an acceptable quality.
It is important that your image is large enough to printed at the size you require, you can check this by printing your image on a sheet of paper at the size your require - remember that the size your image appears on your monitor is not the size it will appear when printed. Image resolution should be 300-600dpi minimum. All printing dimensions are shown on the relevant item pages.
We cannot print directly from Microsoft Word and Publisher files, or .pdf files (pdf files can only be printed if they are the exact printing dimensions). However we may be able to redraw a design which is sent in this format. There may be an additional charge if we need to redraw your design.

Q. What is your Maximum sheet size?
A. For screen printing we have the capability to print up to 1524mm x 1016mm (60inch x 40inch), for digital flatbed printing we have the capability to print up to 3100mm x 1600mm (120inch x 63inch) and for digital reel printing we have the capability to print up to 1600mm x 5000mm (63inch x 1968inch).

Q. Will Ashfield Printing supply me with a layout template?
A. Stock product templates for our Litho division are available online in eps and pdf format. In addition, Ashfield Printing will supply templates for custom products, please contact us if this is the case.

Q. Will I see a proof of my artwork prior to production?
A. Yes. Ashfield Printing offers a digital email proof, a paper fax proof or a full size laser. For 4 colour process orders, we provide an actual size colour match proof after digital proof is approved. These proofs are provided at no additional cost. We also provide colour smears (known as ink draw-downs in the printing industry) at no additional cost.

Q. Will my artwork be checked for mistakes?
A. We cannot be held responsible for any mistakes with your artwork. It is very important you check your artwork and proofs very carefully as they are your responsibility. It is always best to read the copy several times by at least two different people. We will usually provide a proof approval for you to sign when you are sure everything is correct.
---
Our Latest Blog Posts