Transparent Labels
Transparent labels are perfect for creating that 'no label' look.
High Quality Finish
Ideal for Product Packaging
Get a Quote
Get a Transparent Label Sample
---

Specification
Transparent labels look professional and discreet​.
Commonly used on everyday items to list instructions or ingredients.

• Clear labels can be produced on various materials dependent on your usage
(vinyl, polypropylene, polyester, pollycarbonate talk to us and we'll recommend the best material for you)
• Available in any shape or size
• Choose from various adhesives depending on the duration they labels needs to stay inplace and the type of surface they will be applied to:
- removable
- permanent
- extra permanent

Choose from Surface or Sub-Surface Print
Sub-surface printing involves reverse printing onto the clear label material and then adding the adhesive behind the print, meaning that the print itself is not exposed to the environment. Sub-surface printing produces extreemly durable labels as the print sits fully prtected behing the transparent material.

LABEL USAGE CHECKLIST
Use this checklist to identify your individual label requirements.
1) Where will the label be used?
2) Does it need to fit into a specific space?
3) What type of surface is it fixed to?
4) What is it's expected lifecycle?
5) What is the environment like?
Then call or email us with this information and we'll tell you the most suitable label specification for your requirements.


You may also want to see Cut To Shape Labels
Before quoting for any transparent labels we generally ask our customers to tell us the context in which the label will be used so that we can make sure we select the best materials, relevant finishes and the most suitable adhesives for that individual job.
Share On
Need Advice?
talk to us about transparent labels
Get a Transparent Label Sample
Something went wrong.
Thank you, your request has been received.
See More Labels
view our full a-z list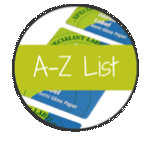 See List