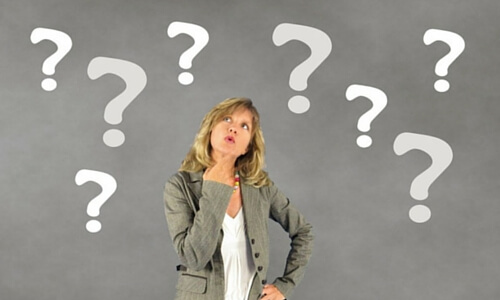 Print Jargon Buster
Terminology Explained
The printing industry uses a number of different
terms when describing processes or
print specifications.
Here is a list of the most commonly used terms and their meanings.
4/0 (Four Back Nothing)
4 colours printed on one side only.
4/1 (Four Back One)
4 colours printed on one side and 1 colour on the reverse.
4/2 (Four Back Two)
4 colours on one side and 2 colours on the reverse.
4/4 (Four Back Four)
4 colours printed on both sides.
2 Part Composite (3 Part, 4 Part, 5 Part...)
The full print job combines 2 different parts
4 - Up, 3 - Up, 2 - Up
The number of items printed on one sheet of paper.
Application Tape
A low adhesive backing sheet used to pre-space cut out letters & logos and enable exact application.
Artwork
All original copy, including type, photos and illustrations, for print.
Back Up
To print on the back (reverse side) of a pre printed sheet.
Binding Screws
One binding screw in the top left corner will create a booklet which fans out (like a swatch) whilst multiple binding screws can be use to create a booklet with pages that open out, in this case all pages must be pre-creased.
Bleed
This is the print that goes beyond the edge of the sheet before trimming.
Colour Separation
Process by which an image is separated into the four colours for print production.
Comb Binding
The pages are bound together using a plastic comb, this type of binding enables pages to be opened completely flat.
Crop Marks
Printed lines on the edge of paper indicating where the paper should be cut to produce the correct page size.
Cut to Shape
Print is cut out to a specific shape (this includes rounded corners).
Die Cut
To cut irregular shapes in paper or paperboard using a die.
Duplex
Printing both sides of a material in one pass.
Ex Works
Delivery not included.
Finished Size
Size of product after production is completed, as compared to flat size.
Flood White
A full coating of white ink acts as a base-coat for the colours printed on it, without the white background colours may not be as bright or vibrant.
Four Colour Process
Full colour printing using four constituent colours: Cyan (C), Magenta (M), Yellow (Y) and Key(black) (K).
FSC Mixed Credit
Substrate contains a mixture of timber or fibre from an FSC-certified forest, reclaimed timber or fibre or controlled wood.
GSM
Grams per Square Metre (gsm), is a measurement of paper thickness/density.
Kiss Cut
A shaped cut out from two layered stock – used to create peel off stickers left in the sheet.
Laminating
A thin plastic film used on the covers of printed literature to give protection. See all laminates.
Long Flute
This refers to correx, long flute is where the flute runs along the longest side of the print.
Micron
Plastics are generally measured in microns (thickness). A micron is unit of measure equal to one millionth of a metre or .00004
Output to Digital
Job is printed on a digital press.
Overprint
To print one image over a previously printed image, such as printing type over a screen tint.
Offset
Printed on the (offset) litho press.
Packed Suitably in Boxes
Print will be packed into boxes (no pre-agreed box quantities).
Perfect Binding
Pages are bound together and then attached to the spine using a flexible adhesive. This is the binding used on paperback books.
Plus White
This includes a back layer of white print to make sure colours print well onto either clear or dark substrates.
Prepress
Camera work, colour separations, stripping, plate making and other prepress functions required prior to printing.
Printed in Reverse
Clear materials can be reverse printed so that the print sits behind the clear material.
Proof
A sample of work to be checked for errors in text, positioning or quality of colour reproduction.
Resolution
Refers to the degree of detail of an image. It is usually measured in dots per inch (dpi) or lines per inch (lpi).
Reversed Out
Type appearing white on a black or colour background, which is either a solid or a tint.
Saddle-Stitch
When the pages of a printed document (brochure) are bound together using staples.
Selective White
White ink is applied to selected areas of the print to make colours stand out on clear or dark substrates (other areas of the print are left unprinted so that the base substrate is visible).
Self Cover
The paper used inside a booklet is the same as that used for the cover.
Self Mailer
A printed item independent of an envelope that is capable of travel independently through the postage system.
Short Flute
This refers to correx, short flute is where the flute runs along the shortest side of the print.
Trimmed to Size
Once printed the sheets are cut to the specific size.
Solid Colour
An even colour, which is not shaded. Areas on a page with solid colours are known as solids.
Spot Colour (Special Colour)
A colour, which cannot be made up of the four component colours - CMYK. These are generally pantone colours.
Spot Varnish
A clear, high gloss varnish which is applied to selected areas (spots) of the print.
Substrate
Any material on which printing is done. See all materials.
Supplied as Singles
Supplied as individual pieces of print.
Supplied on Sheets
Multiple items (labels) will be supplied on the same sheet.
Sub Surface Print
Reverse printing onto a clear material, meaning that the print itself is not exposed to the environment.
Trapping
The process of overlapping adjacent colours to eliminate the white lines that could appear between them during the print process.
Wire (Wiro) Binding
Uses a metal wire spine to hold the pages together. It enables the pages to be opened completely flat and allows for 360 degree rotation of bound pages.
---
Our Latest Blog Posts