Asset Labels
The effective way to identify & record valuable business assets.
Designed To Last
Available on Various Materials
Get a Quote
Get Asset Label Samples
---

Specification

Our high performance asset labels are used to identify, track and secure company assets.

• Top quality print
• Can include variable information such as:
- Sequential Numbering
- Barcodes
- QR codes
• Standard & custom asset label sizes available
• Designed to last the lifetime of the asset
• Permanent & ultra permanent adhesives depending on application
Choose From a Wide Range of Durable Materials
We offer a comprehensive range of asset labels, different types of asset labels are better suited to different applications, contact us to find out which label is best for you.
Metal Asset Labels
Produced from 1mm anodised aluminium, these durable metal asset labels are ideal for application to machinery within industrial environments.
Foil Asset Labels
These labels are produced from 0.13mm thick aluminium foil. Variable information can be added to these labels using metal stamping. Unlike Metal Asset Labels Foil Asset Labels can be applied to curved surfaces, they are ideal for a wide variety of applications including environments with high temperatures.
Tamper Evident Asset Labels
Tamper Evident Asset Labels comprises of two layers, once the top layer is removed a "void" or "chain" message will be left behind. They are ideal for application onto electrical equipment.
Ultra Destruct Asset Labels
These labels are produced on a metarial that cannot be removed in one piece, they are designed to break-up when tampered with. Ultra Destruct Asset Labels are ideal for use on general office and business equipment.
---
LABEL USAGE CHECKLIST
Use this checklist to identify your individual label requirements.
1) Where will the label be used?
2) Does it need to fit into a specific space?
3) What type of surface is it fixed to?
4) What is it's expected lifecycle?
5) What is the environment like?
---
Before quoting for any asset labels we generally ask our customers to tell us the context in which the label will be used so that we can make sure we select the best materials, relevant finishes and the most suitable adhesives for that individual job.
Share On
Need Some Advice?
talk to us about Asset Labels
Label Look Up Buyers Guide
includes samples of materials & adhesives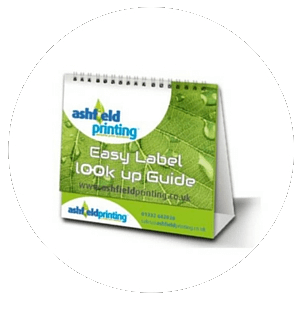 Get Guide