Fluorescent Labels
These eye catching labels are great for product promotions
7 Colours
Any Shape, Size or Quanitity
Get a Quote
Get a Fluorescent Label Sample
---

Printed Fluorescent Label

Often used to advertise special offers these day-glow, attention grabbing labels are great at getting your message across. Fluorescent labels work well with a simplistic or text only design.
• Choose from 7 fluorescent colours
• Fluorescent labels can be produced with either:
- Fluorescent inks
- Fluorescent vinyl
• Available with different adhesives
• These labels can be cut into any shape

Label Colours
There are a range of different fluorescent colours available. See below for a list of fluorescent pantone inks.
(The fluorescence of the inks does not translate well to screen but the images below give an indication of the colour available)
P801

P802
P803
P804
P805
P806
P807
Before quoting for any fluorescent labels we always ask our customers to tell us the context in which the label will be used so that we can make sure we select the best materials, relevant finishes and the most suitable adhesives for that individual job.

You may also want to see Promotional Labels

Label Usage Checklist
To select a fluorescent label that meets your exact need first you needs to answer these simple questions.

1) Where will the label be used?
2) Does it need to fit into a specific space?
3) What type of surface is it fixed to?
4) What is it's expected lifecycle?
5) What is the environment like?

Share On
Need Some Advice?
talk to us about fluorescent labels
GET A FLUORESCENT LABEL SAMPLE
Something went wrong.
Thank you, your request has been received.
Label Look Up Buyers Guide
get your FREE copy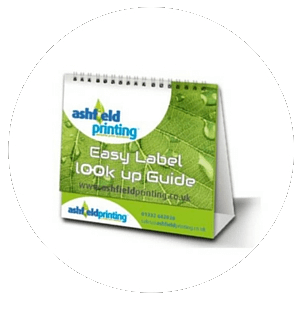 Get Guide