A Top Rated Derby Printer, with a difference…
Yes we're fast, yes we're reliable & yes we produce great print. But that's not the only reason why we're our customers first choice print provider!
Need PRINT, just don't have TIME to order it?

Then like the majority of our customers you could benefit from our unique PRINT SELECTION PROCESS™ when it comes to ordering print.
This process means that you simply need to know what you want from your print (objectives & usage) and we'll sort out the rest. Our experienced Estimators will calculate the most efficient and effective printing specification based on your exact requirements, we can even send you out exact samples to road-test before you order. And with an inhouse design studio you can even leave to artwork to us too. So you can get your job done in a matter of minutes without the hassle! But don't just take our word for it:
"...I dont have to worry - which I like."
"They run a smooth operation and as a client I know that my jobs are looked after from first point of contact through to final printed product, I don't have to worry - which I like. ...I feel that Ashfield Printing understand the way that I work and are always responsive to my requirements."
Printing Services For Your Business
PRODUCT CATEGORIES
Identify your business premises and build a strong brand image with your own professional signage. We offer a fitting service for Derby businesses and we also supply all the relevant fixing required for DIY installation.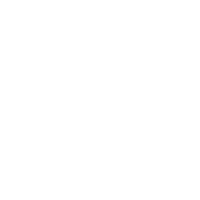 Make a big impression with a range of large scale print. Choose from products such as; banners, posters, canvas prints and life size cut outs. Max. size 1.6 x 50m (material on a roll) or 3.1m x 1.6m (rigid material).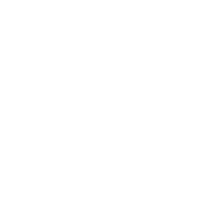 Create customer engagement with specially designed POS products. You can choose from a full range of standard items such as; shelf wobblers, shelf strips, hanging signs, window graphics and display counters. Or work with us to create your own bespoke POS solutions. Make a strong first impression with your own exclusive business stationery. Get memorable stationery that compliments your business. Choose from products such as business cards, brochures, presentation folders and NCR pads, if you need it we can print it. Choose from an extensive range of labels including waterproof labels, 3D domed labels, tamper evident labels, void labels and ultra destruct labels. With years of industry experience we are able to help you find the right label specification for your specific usage. All you need to make a big impact at your next exhibition, event or conference! Get high quality, effective print that will create customer engagement. Choose from our products such as shell scheme graphics, roller banners and pop up display stands.
Here to Help You
Get the Most Out of Your Print
"We Don't Just Quote We Also Offer Practical Print Advice"
Call our office on 0115 880 0001.
Order with confidence & get inspired
We'll post you out print samples so that you can examples
Have you ever...

• Ordered print online then felt disappointed when your job arrived?
• Had problems getting your brand colour right?
• Received grainy or pixelated print?
• Been left waiting for a late print delivery?

Isn't it time that changed?

At Ashfield Printing Derby we believe buying print shouldn't feel like a risk!
1) All our set up is done by real people and not machines, so if there is a problem with your artwork we can spot it.
2) Our staff are here to help when you need them. We have employees with years of industry experience and employees who have been responsible for buying print in previous roles so they really do understand the challenges you face and how best to overcome them.
3) We take the time to listen to your brief so that we can make sure that you have chosen the right printing specification for your exact application.
That's why 8 out of 10 customers come back to us time after time...
(Figures taken in July 2017, based on a reorder rate of 76%, using figures from all active accounts)

HOW TO FIND US
Centrally situated close to both Derby & Nottingham, with easy access to the M1, M42 and M6 we are ideally positioned to provide a printing service to the whole country.