Paper Labels & Stickers
Paper labels will offer you good value for money and they are also extremely versatile.
Top Quality Print
Fast Turnarounds
Get a Quote
Get a Paper Label Sample
---

Get Your Own Paper Labels
Paper labels are ideal for business use, they are commonly used for barcodes, sales promotions and inventory control. Opaque paper labels can be used to cover up or replace out of date information on packaging or literature.
• Choose from an uncoated, semi gloss or gloss paper
• Full colour high definition print
• These labels can be cut into vertually any shape
• Paper labels can also be laminated for additional protection
• Add a metallic foil (and soft touch laminate) to give your label a premium feel
Handy Label Buyers Guide
---
Get your hands on our Label Look Up Guide! Created by our resident label expert this guide provides examples and an overview of the different materials, adhesives and laminates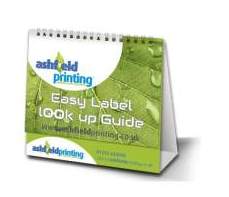 commonly used in label printing.
Share On
Need Some Advice?
talk to us about paper stickers
GET A PAPER LABEL SAMPLE
Something went wrong.
Thank you, your request has been received.