Part Laminated Labels
Part lamination enables information to be added to the label before the remaining laminate is applied.
Easy To Use
Write & Seal Labels
Get a Quote
Get a Part Laminated Label Sample
---

Specification

Laminating is a process where a clear film is applied to the print to protect it from chemicals or abrasion.
Part laminated labels offers the chance to add information, such as signatures, dates, times or reference numbers to the label before the remaining laminate covering is fully applied (sometimes referred to as Write & Seal Labels).
• Top quality labels that you can update yourself
• These labels are sealed by the user once the additional info has been added
• Choose your own label size
• Available with various adhesives (dependent on usage)
Ideal for bus passes, product ID cards, maintenance labels, electrical test labels and quality assurance labels.
---

LABEL USAGE CHECKLIST
Use this checklist to identify your individual label requirements.
1) Where will the label be used?
2) Does it need to fit into a specific space?
3) What type of surface is it fixed to?
4) What is it's expected lifecycle?
5) What is the environment like?

Before quoting for any part laminated labels we generally ask our customers to tell us the context in which the label will be used so that we can make sure we select the best materials, relevant finishes and the most suitable adhesives for that individual job.
Share On
Need Some Advice?
talk to us about part laminated labels
Label Look Up Buyers Guide
get your FREE copy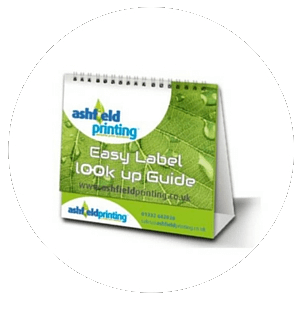 Get a Guide
Not Sure What Label You Need?
Not Sure What Label You Need?
Launch Selector