Pantone Colour Match Labels
Using our state-of-the-art pantone matching system, we can meet your exact colour requirements.
Exact Colour Match
Perfect For Brand Labels
Get a Quote
---

Specification
Pantone colour match labels are commonly used for company logos and brand labels where a corporate colour match is required. In addition to our pantone services, we employ colour management software throughout all our different print processes, to ensure high colour accuracy and repeatability.
• High quality print
• Select a pantone ink
• Range of different materials
• Choose from various adhesives
• Choose from full colour or spot colour (single pantone colour)

Before quoting for any pantone colour match labels we generally ask our customers to tell us the context in which the label will be used so that we can make sure we select the best materials, relevant finishes and the most suitable adhesives for that individual job.

You may also want to see Screen Printed Labels

Useful Info
- Find a Pantine Colour
- Pantone Conversion to CMYK, RGB & Hex
- Read more about the differences between 4 colour & Pantone
Share On
Need Some Advice?
talk to us about pantone labels
Label Look Up Buyers Guide
get your FREE copy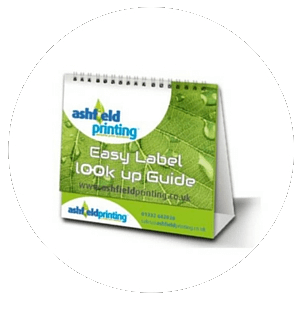 Get Guide