You are here:
Info >
Folding
Folding, Creasing & Perforating
Your Print

Perforations, folds & creases can all be added to your print.

Just include details of this in your quote request and on your artwork files.
Perforation
Both paper and thin card can be perforated, perforation adds a line of tiny holes into the print allowing users to tear off a section of the print. Perforations are commonly used on tickets, forms or flyers. they are handy when the information needs to be split between two parties (business & a customer) or if part of the print needs to be kept for future reference.
• Perforations are not reccommended on paper weight under 120gsm
• 10mm is required between perforations or creases

Creases & Folds
Crease can be used to create items such as: multi page flyers, leaflets, brochures, boxes and presenation folders. When including creases in your print work we reccommend you consider the following.
• Min of 10mm is required between creases
• Creases on thicker papers (250gsm and over) may require a laminate to prevent the spine from cracking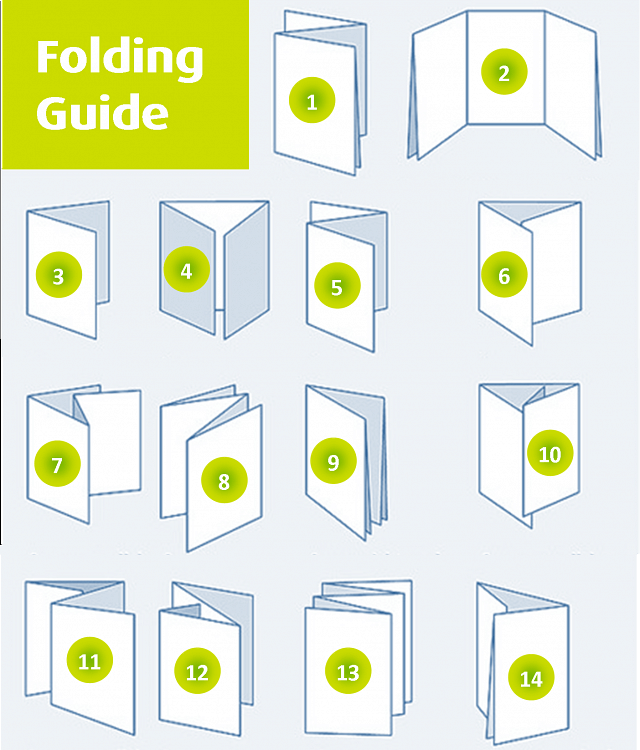 Common Folds
1) 4 Page Single Fold
2) 6 Page Gate Fold
3) 6 Page Concertina Fold
4) 6 Page Roll Fold
5) 8 Page Parallel Double Fold
6) 8 Page Concertina Fold
7) 8 Page French Fold
8) 8 Page Parallel Over & Outer Fold
9) 8 Page Parallel Map Fold
10) 8 Page Reverse Map Fold
11) 10 Page Concertina Fold
12) 12 Page Standard Letter Fold
13) 12 Page Concertina Letter Fold
14) 12 Page Endorsement Fold
---
Our Latest Blog Posts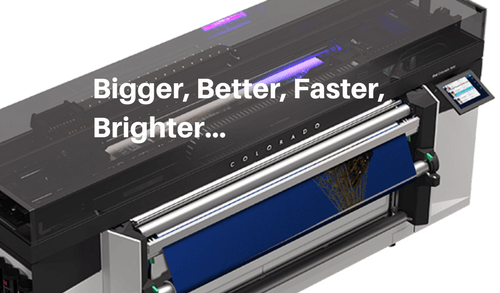 Ashfield Printing Ltd eagerly awaits the delivery of Canon's revolutionary Océ Colorado printer at their Derby site. The printer will be installed in August, and Ashfield will be one of the first printers in the UK to have one!