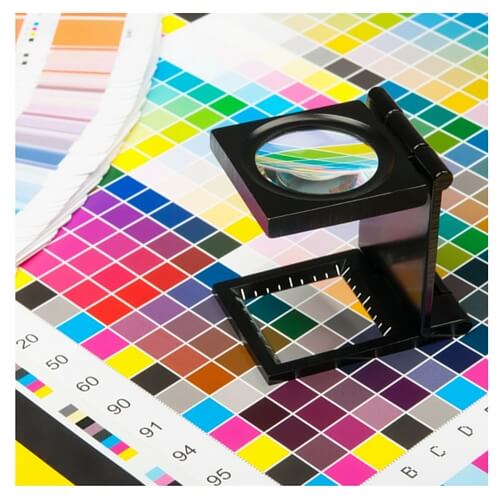 Lithographic Label Printing
(Offset Litho)
Litho Printing Process
Lithographic printing is described as an 'offset' printing technique because contrary to screen printing the Ink is not applied directly from the printing plate. In this print method ink is applied to the printing plate and then transferred (offset) to the label. Litho printing plates are created using a polymer coating applied to a flexible aluminium plate.
Lithographic Label Printing produces top quality printed labels with the highest resolution graphic.
Key Facts
• Best quality print finish
• Ideal for medium to large print runs
• Suitable for labels which include full colour images
• Spot colour available
• Special inks available (fluorescent, metallic, pantone)
Lithographic Printing Kit
Our highly experienced team of printers control all stages of the lithographic label printing process to ensure all litho labels produced are of an outstanding quality.
Press
• Presstek 34Di-X Waterless Litho Press
Finishing Equipment
• EBA fully programmable guillotines
• Mimaki CG-130 FX11 Vinyl Cutter
• Zund L2500CV Flat cutting table with optical registration
• Zund L1200CV Flat cutting table with optical registration
• Morgana Major Folder
• Excalibur, wall mounted cutting table
• Laminator Atlantic 1600
• Laminator Matrix 370
Our Latest Blog Posts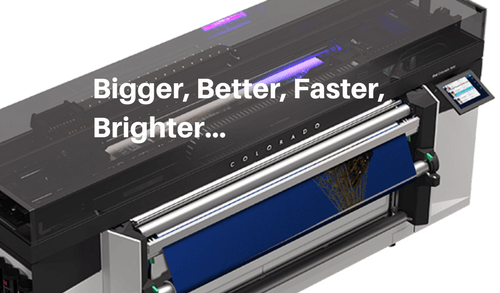 Ashfield Printing Ltd eagerly awaits the delivery of Canon's revolutionary Océ Colorado printer at their Derby site. The printer will be installed in August, and Ashfield will be one of the first printers in the UK to have one!