You are here:
Info >
Cut to Shape
Get Your Print Cut to Shape
& Increase the impact it Makes!

Creating Shapes
---
We have 3 different ways to cut print into shapes depending on the materials used and the quantities required.
1) Machine cut (CAD Cut) on a cutting table - ideal for small to medium quantities
2) Cut using a specifically made cutting guide (Die Cut) - better suited to medium to large quantities
3) Laser cut - ideal for plastics & metal

Advantages
---
Cutting your print into a shape is an affordable way to make it stand out, you can choose a standard shape or create your own custom shape. Having shaped print can be a benefits in many different ways.
• Adds to the over all visual appearance
• More eye catching - gets your print noticed
• Stands out against other literature
• It can provides an enhanced fit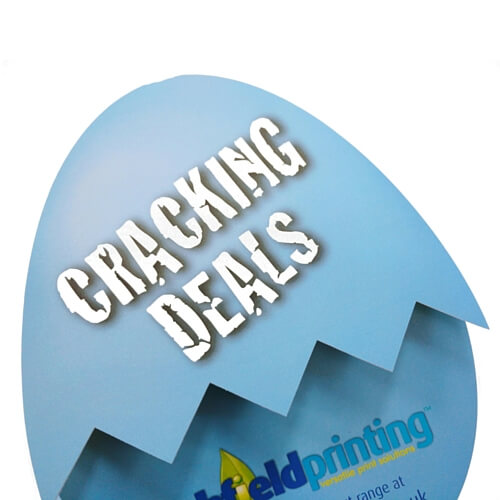 What Can Be Cut?
---
Most print can be cut to shape, popular products include:
• Business Cards
• Direct Mailers
• Flyers
• Labels
• Shelf wobblers
• Signage
• Standees
• Window Stickers
• Floor Graphics
See this PRINT FINISH for yourself
Interested in cut to shape print? We'll happliy send you out samples of cut out print and we can work with you to design a shape that will work well for your project.
Share On