Digital Labels
We offer high quality print with fast turnarounds, and a label specification designed to match your exact requirements
Custom Labels
Efficient & Effective
Get a Quote
Get a Digital Label Sample
---

Specification
Digitally print labels are increasingly popular within the business sector and with the advanced levels of flexibility they offer that's no surprise.
• Good quality print
• Full colour
• Available in a range of different materials and adhesives
• Enables labels to be printed with variable information such as;
- sequential numbers
- date information
- barcodes
- QR codes
Read more about...
Digitally printed labels are well suited for short print runs because the digital press requires less set up time. This means faster turnaround times whilst still retaining a high standard of print quality and colour consistency.
Digital Labels with Sub Surface Printing
This method of printing increases the durability of the label. It involves reverse printing onto a clear material and then adding the adhesive behind the print, meaning that the print itself is not exposed to the environment.
Before quoting for any digital labels we generally ask our customers to tell us the context in which the label will be used so that we can make sure we select the best materials, relevant finishes and the most suitable adhesives for that individual job.
Need Some Advice?
get in touch
Label Look Up Buyers Guide
get your FREE copy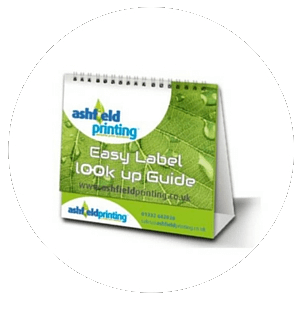 Get Guide
Not Sure What Label You Need?
let our label selector decide
Go to Selector