You are here:
Artwork >
Artwork Guidelines
Artwork Guidelines
It's Easy To Supply Artwork
We accept the following Artwork Formats
acceptable artwork formats
Preferred Artwork Formats
---
Minor or no correction needed
• Print Ready PDF
• Adobe Indesign
(all versions up to CC)
• Adobe Illustrator
(all versions up to CC)
• PSD / TIFF / EPS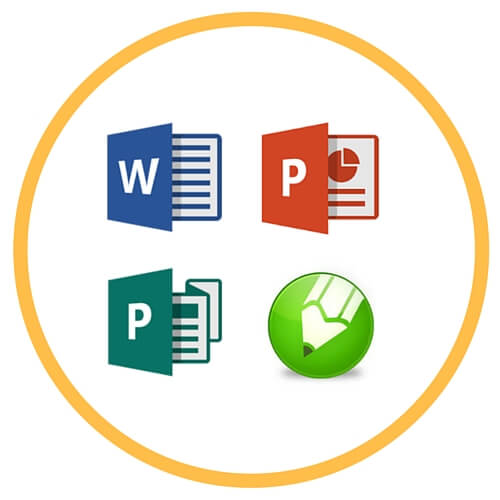 artwork files which require editing
Other Artwork Formats
---
These may incur an extra cost

• Microsoft Word
• Powerpoint
• Excel
• Publisher
• Corel Draw
artwork files we cannot accept
Unsuitable
Formats
---
Unfortunately these files cannot be used

• Visio
• GIF
• PNG
• TARGA
• RAW
How to Set Up Your Artwork
---
Bleed & Crop

Please include a 3mm bleed within your artwork and use crop marks to show where the bleed ends and the document area begins.
Fonts

Print Ready PDF files will require the fonts to be embedded. InDesign, Illustrator or Quark files should be packaged complete with the necessary fonts.
Images

Image must be at least 300dpi at the size you wish the item to be printed. If you are using InDesign, Illustrator or Quark files these need to be supplied complete with all linked pictures.
Colours

Print files must be provided in spot colour or CMYK. Please note that Illustrator .eps files are scalable and can contain spot colour information, whereas Photoshop .eps are normally CMYK based only.
If you require more info please speak to our Studio:
studio@ashfieldprinting.co.uk
01332 662026
3 Ways to Send Artwork

1) Email it to studio@ashfieldprinting.co.uk quoting your order number
2) Transfer it online through sites such as wetransfer.com
3) Post (or drop it in) to:
Ashfield Printing Ltd,
Unit 10B Stoney Cross Industrial Estate
Stoney Gate Road,
Spondon,
Derby,
DE21 7RX
Find out about the most common problems setting up artwork for print and how you can avoid them from happening!
Share On