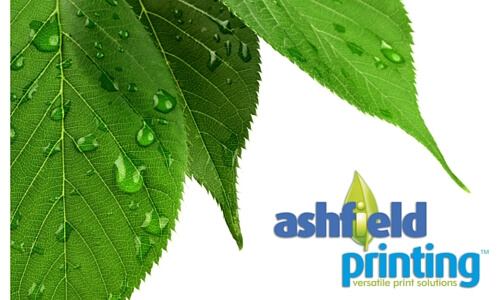 Derby Screen Printer
EST 1953

Derby's leading screen printer, Ashfield Printing Ltd is a successful family business founded on customer care, print quality & product innovation.
Originally set up as a local screen printer, the company has grown significantly in recent years, considerable investment in both plant and expertise now enables us to offer a comprehensive range of printed and print related products. We aim to provide solutions to our customers' challenges by taking a project from concept to delivery, all under one roof.
Screen print remains a core part of our service, but it is by no means all we do. In addition, we remain early adopters of wide format digital technology. As our customers look for shorter runs, larger formats, more vibrant colours and variable information, we have continually updated and invested to ensure we are at the cutting edge of this revolution. Our litho department uses waterless & chemical-free printing as customers have sought "greener" technology coupled with shorter run lengths.
Our digital print offers customers personalisation (VPI) for targeted marketing campaigns, ultra short run lengths and ever faster turnaround.
Celebrating 60 Years as a Screen Printer
Ashfield Screen Printing are proud to celebrate 60 years as a limited company.

The company first began in 1953 when Terrence Henry, who worked for Rolls Royce decided that with a large family to support it was the opportune time to look for an alternative income. Terrence invested in a plot of land in Borrowash and set to work building himself a number of greenhouses. His initial intention was to grow tomatoes, but he soon found out that tomatoes were not as fruitful as he had hoped and as a skilled man he decided to turn his hand to the art of screen printing. With little funds available to him Terrence was able build his very own semi-automatic screen printing machine by hand and he started to operate as a screen printer from within his greenhouses. In November 1955 Terrance went into partnership with Arthur Wassell, an professional screen printer. As a team they were able to transform Terrance's lifestyle business into an officially incorporated business, and Ashfield Screen Printing Ltd was born.
Today Ashfield Screen Printing Ltd, (known as Ashfield Printing), is a third generation family run business founded on customer care, print quality and product innovation. Back in 1974 Terrance passed the running of the business onto his son Michael Henry and then in 1994 the current MD Charles Henry (son of Michael Henry) took over the responsibility.