Screen Printing
A very adaptable printing process
We have over 60 years experience as a Screen Printer
What is Screen Printing?
The technique of screen printing is based on that of stencilling.
A fine mesh is used as the stencil, a fill blade (squeegee) is used to force through unblocked areas of the mesh and onto the printing surface. Screen printing only prints one colour at a time, so several screens are required to produce a multicoloured design this also increases the time taken to produce the final print.

The average lead time for a screen printed job is 10 working days (if you need a faster turnaround please discuss this with us). We are a well established screen printer with over 60 years industry experience, if you would like to find out more about this printing process please get in touch.

Why Choose Screen Printing?
• It's capable of printing on thick materials
• It has a high quality finish with vivid colours
• The inks are very durable (ideal for print used in harsh environments)
• You can incluse specialist inks including:
- metallic, clear varnish, glow in the dark
• It's best suited to medium & high volumes
• You can print on a wide range of materials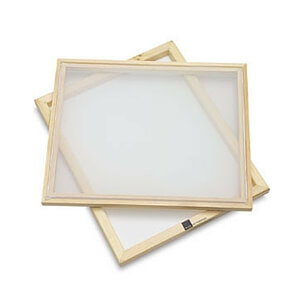 OUR SCREEN PRINTING PRESSES
Within our facility we have 2 different screen printing presses:
- Svecia Printmaster with UV/combi dryer which can print up to 889 x 1245mm
- FAS Minimec with jet air dryer

With years of expertise and a highly skilled workforce we are proud to be one of