Metal Labels & Nameplates

Metal provides exceptional durability under a wide variety of environments including high temperatures, long term outdoor exposure, abrasion, salt spray and most chemicals.
Top Quality Metal Print
Fast, Friendly Service
Get a Quote
Get a Metal Label Sample
---

Specification
Metal nameplates and metal labels are a proven performer when appearance, legibility and longevity in harsh environments are essential.
• Choose from anodised aluminium, stainless steel or brass
• These labels can include barcodes and serial numbers
• Printed & engraving available
• Hand written info can be added to the name plate using a permanent marker pen
• Fixing holes can be included

Handy Label Buyers Guide
---
Our Label lOOk Up Guide was created by our resident label expert and is designed to provide an overview of the different materials, adhesives and laminated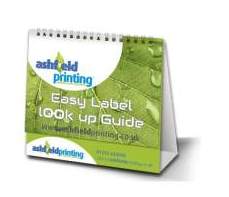 s commonly used in label printing, as well as showing a wide range of samples including metal labels.
Share On
Need Some Advice?
talk to us about metal labels & nameplates
Our Order Process
find out what happens when you place an order with us
Read More