Metal Labels & Nameplates

Metal provides exceptional durability under a wide variety of environments!
Top Quality Metal Print
Fast, Friendly Service
Email Me A Quote
Get a Metal Label Sample
---

Getting Your Print onto Metal
Ideal for use in high temperatures, long term outdoor use or where exposure to chemicals or salt water is likely.

Metal nameplates and metal labels are a proven performer when appearance, legibility and longevity in harsh environments are essential.
• Choose from anodised aluminium, stainless steel or brass
• These labels can include barcodes and serial numbers
• Printed & engraving available
• You can add hand written info to the name plate using a permanent marker pen
• Fixing holes can be included

Handy Label Buyers Guide
---
Our Label lOOk Up Guide was created by our resident label expert and is designed to provide an overview of the different materials, adhesives and laminated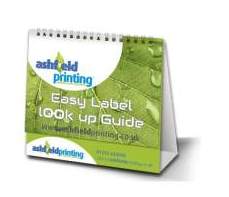 s commonly used in label printing, as well as showing a wide range of samples including metal labels.
Share On
Need Some Advice?
talk to us about metal labels & nameplates
Get Printed Metal Samples
Something went wrong.
Thank you, your request has been received.
Order Process
find out what happens when you place an order with us
See Order Process