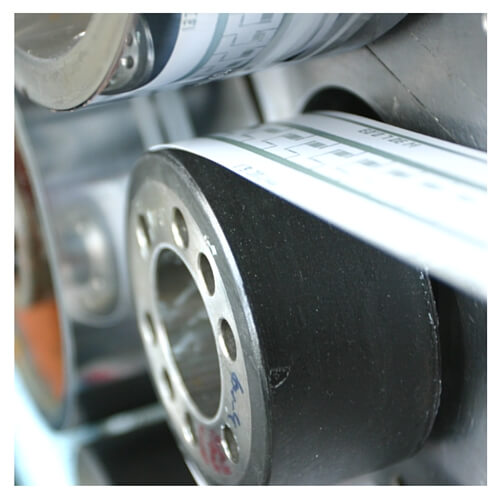 Flexographic Printing
High Speed, High Quality
A fast, versatile printing process which produces high quality results.
Flexographic printing uses flexible relief plates made out of rubber or plastic. These printing plates are mounted onto cylinders which transfer the image to the substrate that is fed into the press on a roll. This process is often used to print onto non-porous materials. This process is generally used for printing labels.


Why Choose Flexographic Printing?
• Uses fast drying Inks
• Offers a wide choice of materials including:
- plastic, foil, film & paper
• High speed print process
• Best suited to medium to high volumes