Screen Printed Labels
This traditional printing process produces exeptionally durable labels
Top Quality Labels
Designed to Match Your Exact Needs
Get a Quote
Get a Screen Printed Label Sample
---

Specification

With over 60 years experience you can rely on us to produce you a top quality screen printed label.
Our screen printed labels are:
• Hardwearing and long lasting
• Best suited to medium to high quantities (1000+ labels)
• Use vibrant inks (including metallics)
• Print surface or sub surface (see notes below)
• Available in any shape & size
• Printed on arange of different materials
- Choose from materials which can withstand exposure to chemicals, oils, water, cleaning solutions or extreme temperatures
• Can include a clear window
• Available with various adhesive (to meet various label applications)
Ideal for industrial applications where the label needs to last for many years, or where the label is to be placed in a high visibility area (e.g. on the front panel of a control unit).

Sub Surface Screen Printing
This method of printing further increases the durability of the label. It involves reverse printing onto a clear material and then adding the adhesive behind the print, this means that the print itself is not exposed to the environment.

---
LABEL USAGE CHECKLIST
Use this checklist to identify your individual label requirements.
1) Where will the label be used?
2) Does it need to fit into a specific space?
3) What type of surface is it fixed to?
4) What is it's expected lifecycle?
5) What is the environment like?
---
Before quoting for any screen printed labels we generally ask our customers to tell us the context in which the label will be used so that we can make sure we select the best materials, relevant finishes and the most suitable adhesives for that individual job.
Share On
Need Some Advice?
talk to us about screen printed labels
Label Look Up Buyers Guide
get your free copy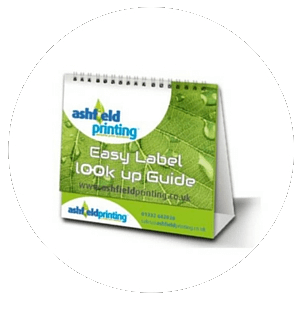 Get Guide
Not Sure What Label You Need?
let our label selector decide
Launch Selector