Printed Acrylic Signs
These signs are ideal for use in reception areas
Stylish & Professional
Choose Your Own Shape & Size
Get a Quote
Get an Acrylic Sample
---

About Our Reception Signs
Stylish and professional our printed acrylic signs make a strong visual impact, they are ideal for use in reception areas, shopping centres, museums, galleries and schools. These signs are also fitted to the front of counters or reception desks.
• Clear acrylic is the most popular choice but coloured acrylic is also available
- Clear acrylic is reverse printed so that the print sits behind the acrylic
- Coloured acrylic is surface printed so that the print sits on top of the acrylic
• Choose from sign thicknesses of either 3mm, 5mm or 6mm
• Available in any shape (ovals & rectangles are very popular)
• Select your own size
• Wall fixings can be included
• Satin, anodised spacers available in various sizes
- 20, 30 or 50mm diameter
- 20, 25mm projection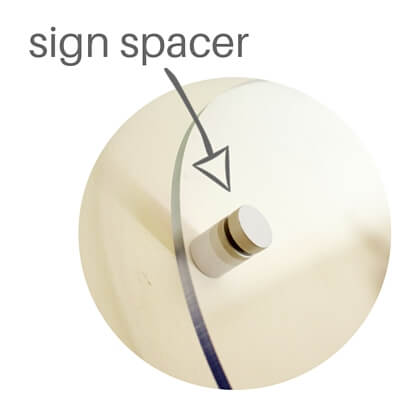 Share On
Need Some Advice?
get in touch
Get a FREE Print Pack
packed full of print samples
Get Pack