Waterproof Labels
These labels are ideal for labels used in humid or damp environments.
Hard & Resilient
Designed to Match the Exact Application
Get a Quote
Get a Waterproof Label Sample
---

Specification
Hardy and resilient with a high quality finish it's quite clear why waterproof labels are such a popular choice amongst businesses. They are ideal for use outdoors, in humid and damp environments or if the labels needs to be wiped down.
• Our waterproof labels are both scuff and tear resistant
• Available in a variety of substrates, including PVC, polycarbonate and vinyl (depending on usage)
• Various adhesives that will adhere to almost any surface including metal, plastic, glass
• Choose any shape or size
• Top quality print

You may also want to see Vinyl Labels
Before quoting for any waterproof labels we generally ask our customers to tell us the context in which the label will be used so that we can make sure we select the best materials, relevant finishes and the most suitable adhesives for that individual job.
Share On
Need Some Advice?
talk to us about waterproof labels
Label Look Up Buyers Guide
get you FREE guide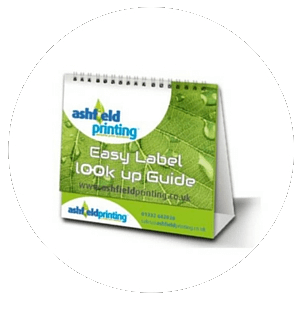 Get Guide