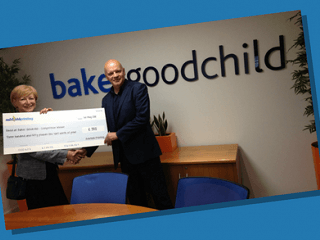 Huge congratulations to David at Baker Goodchild who recently won £350 worth of Print in our first ever Competition! Also a big thank you to everyone who entered, we had entries happening right up to the last moment.
As our lucky winner, David can spend his £350 prize on any printed product within our extensive range. This includes popular products such as Business Stationery, Banners, Scratch Cards, Drywipe Boards, Exhibition Graphics and Large Format Print.
This has been the first competition that we have commissioned and we still can't believe that so many people entered all wanting to win print for their business! Print can be such a powerful promotional tool for companies today and we relish any opportunity to show businesses that combining both digital and printed resources can offer them the key to future success.
Make sure you follow us on social media to find out about any future competitions and to keep up-to-date with what's new in print.