PRINTING INKS
Specialist Inks Available
Specialist inks are a great way to make your printed literature stand out.

These inks can be used to make your print:
• Visually Appealing
• Noticeable
• Eye-Catching
• Intriguing
• Interactive

Clear Varnish (Spot UV)
A thick high gloss varnish which is applied to certain areas (or spots) of the print. Drawing attention and creating a vivid upmarket finish.


Fluorescent Inks (Day Glow Colours)
Available in a range of colours. These day glow inks can be used to make your print stand apart from the crowd and is a sure way to get seen!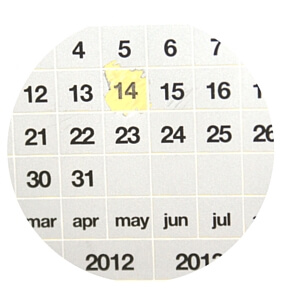 Latex (Rub Remove Silver)
This silvery grey latex ink is used to create a scratch-off finish commonly found on scratch cards.


Metallic Inks (Gold & Silver)
Perfect for creating an eye-catching appearance. Metallic inks allow you to add the luxury and brilliance of gold, silver or bronze to your prints.


Pantone Inks (Spot Colour)
Full choice of pantone inks for an exact colour match, ideal for company logos.


Photoluminescent (Glow in The Dark)
This ink cream coloured ink will glow in the dark once it has been charged up with light.
Specialist inks are generally better suited to longer print runs.

Your choice of ink will determine the printing process used. Certain inks such as the Glow in the Dark, Clear Varnish & Latex can only be added through the screen printing process, whilst pantone inks can be applied on the litho press.
For more information about using specialist inks contact us on: